BET Consultants
Fast Facts
- The premier consulting firm in New Jersey

- Geographical areas serviced
:
New Jersey, New York, and Pennsylvania

- M.B.E./D.B.E. Professional Services

- Mapping

- Surveying

- Engineering

TAPPAN ZEE BRIDGE REPLACEMENT, NY




(Owner

:

New York State Thruway Authority)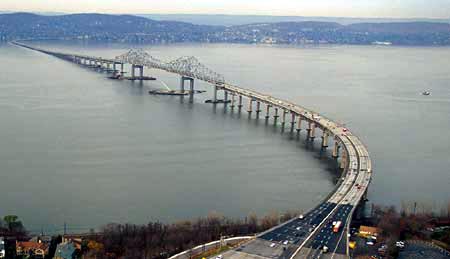 BET Consultants is part of Arup team for feasibility study of passenger and freight rail connection to Tappan Zee Bridge. BET is responsible for the following: Obtain aerial photos of 400 sq. mile area at 1" = 1600'; 100 photo control points by GPS method; Densify these controls by aerotriangulation; Create seamless orthophoto of entire project area; Provide 1" = 200' mapping of 200 sq. mile area with 5' contour interval; Provide mapping in 3D MicroStation format with Digital Terrain Model files.